Lanarkshire Larder is a Regional Food Group that includes food and drink producers, restaurants, cafés, pubs, hotels and farm shops. They all share a passion for the provenance and quality of the products they make or sell.
The aim of the Lanarkshire Larder is to increase awareness of the diverse range of quality food and drink across the region.
They want to put independent businesses on the Scotland regional food map, establish a link between them and encourage the use of fresh, locally-sourced produce. Lanarkshire Larder are inspired to be recognised as a centre of excellence for food and drink.
The Trail
The Lanarkshire Larder food and drink trail is a chance to explore the exciting delis, bakeries, dairies, butcher shops, farm shops, distilleries, cafés, restaurants and hotels that our region has to offer.
The trail is designed to be adaptable, offering you lots of inspiration for a day out exploring Lanarkshire. If you are keen to visit every stop on the trail, follow the numbers along the route through Strathaven, the Clyde Valley, Carmichael, Biggar, and Shieldhill — about 48 miles, and allow a full day. There are a couple of detours to The Wee Farm Distillery, and Cairn Lodge, that will add around an extra hour each to visit from the main route.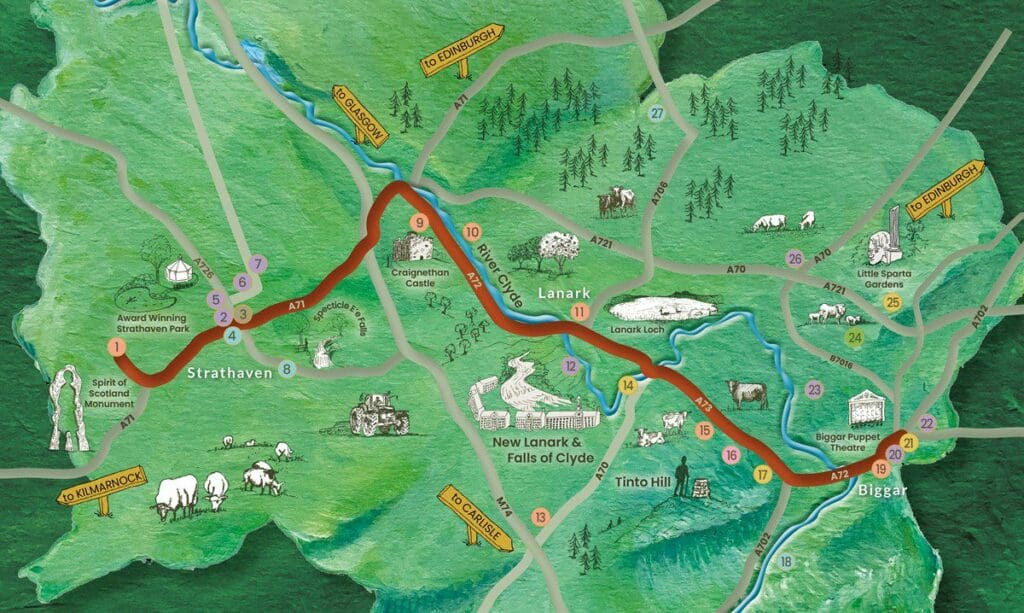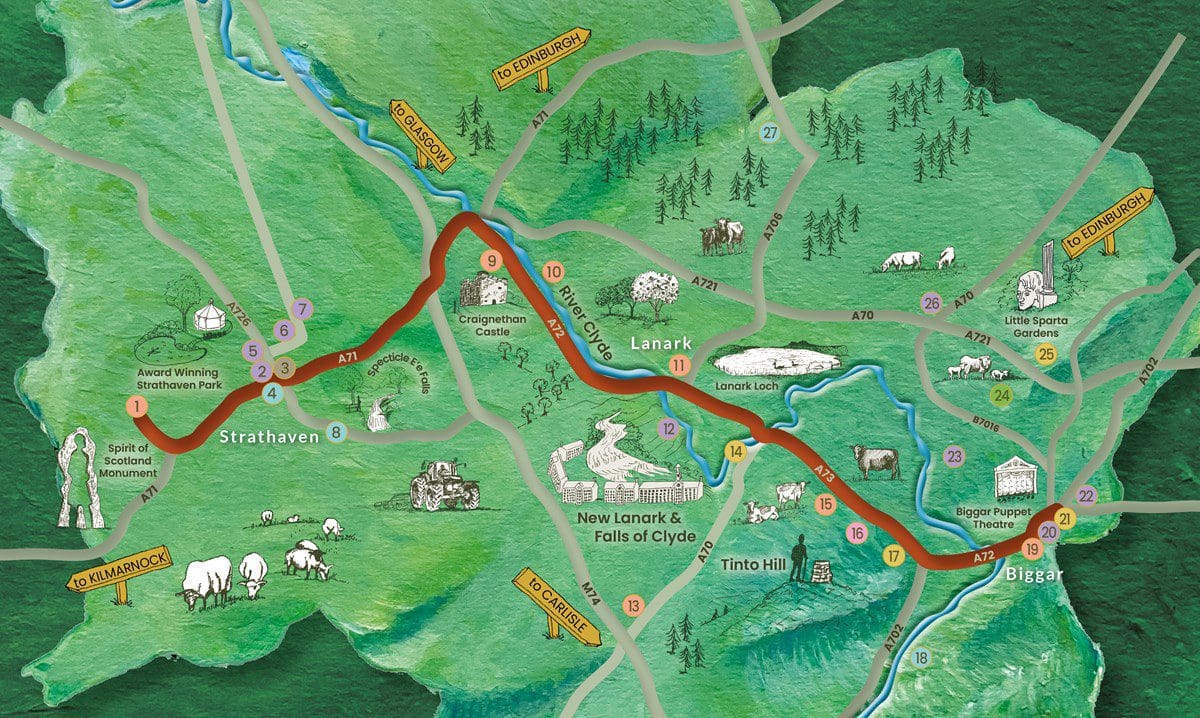 Other routes & guides in Lanarkshire