Welcome to VisitLanarkshire

Located in the heart of southern Scotland, Lanarkshire is an area waiting to be discovered.  This vast and diverse region is on the doorstep of Scotland's largest cities of Glasgow and Edinburgh, making it one of the most accessible and perfectly placed points within the country.  Lanarkshire's spectacular landscape is bursting at the seams with country parks and magnificent gardens offering incredible views for miles. Home to many hidden gems, including two UNESCO world heritage sites and a thriving cultural scene, there is plenty of attractions to visit and sites to immerse yourself in.

Things to see & do in Lanarkshire
How to get here

Lanarkshire boasts an enviable location nestled between two of Scotland's largest cities, Glasgow and Edinburgh. Visitors can explore the area packed with visitor attractions with comfort and ease using the road, train or bus. Both Glasgow and Edinburgh international airports can be accessed by car within less than an hour.
View map of listings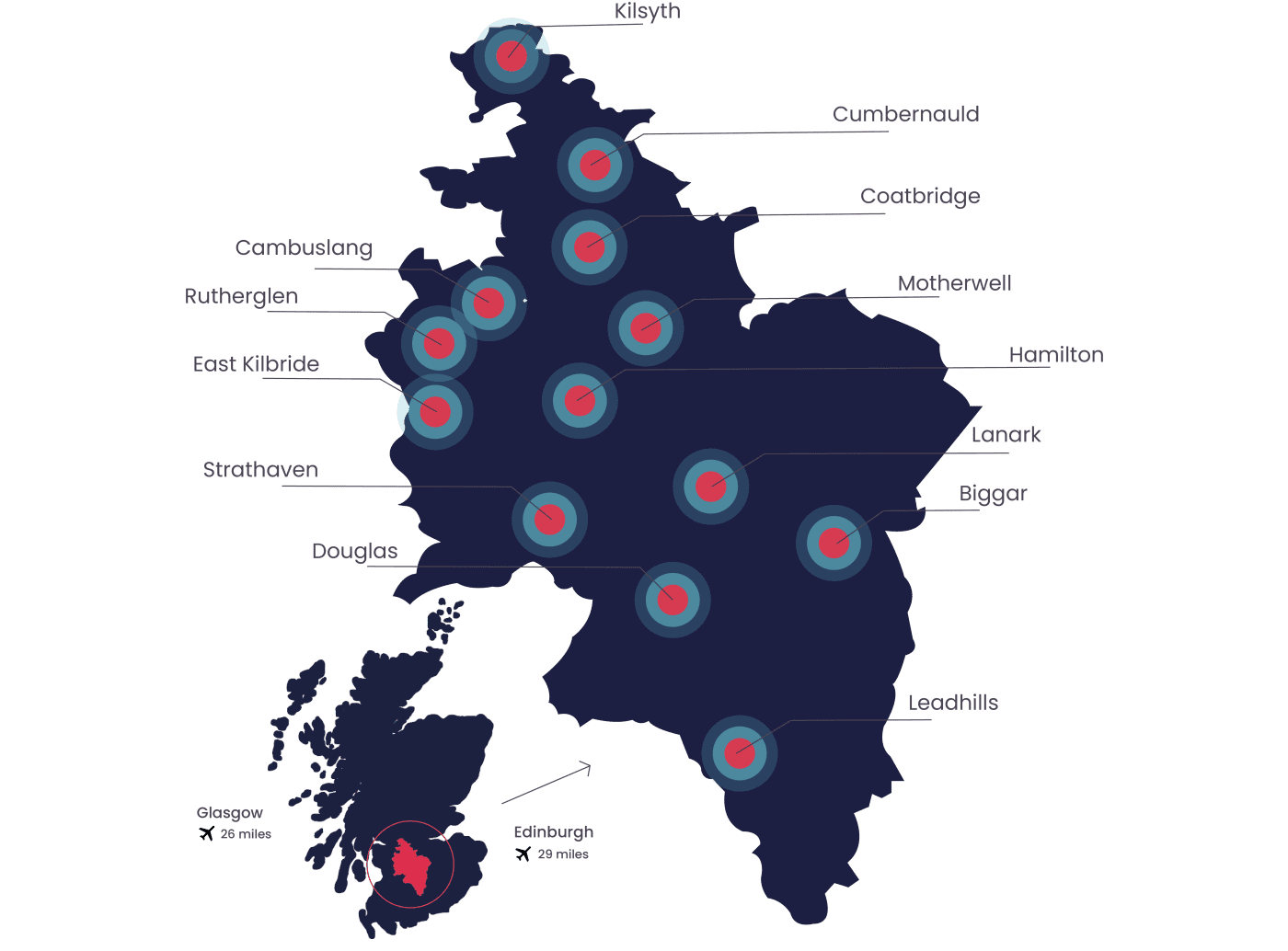 Inspire me